July 5 2011
3
05
/

07
/

July
/

2011
13:19
Warning: Cobalt compounds are toxic and potentially carcinogenic. Do not ingest or inhale them. Bleach fumes may be a problem. The procedures that release chlorine should be done under a fume hood or outdoors.
You will need:
Test tube
Cobalt(II) chloride
Bleach (sodium hypochlorite solution)
Sodium carbonate
Source of heat
Ammonia
Hydrogen peroxide
Dissolve the cobalt(II) chloride in some water. You will see the burgundy color of cobalt aqua ions. Add bleach. It instantly turns brown-black and cobalt(III) oxide precipitates. Some chlorine is produced. Filter and dry the cobalt(III) oxide. This oxidation state is only stable in the presence of certain ligands and in a basic state. Acidify the precipitate with hydrochloric acid. Chlorine is released and a cobalt(II) ion is formed. Depending on the amount of excess hydrochloric acid, the color of the resulting solution can be red, blue, or green.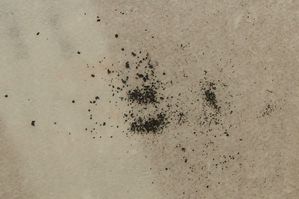 Dissolve more cobalt(II) chloride in water and precipitate it with sodium carbonate. Filter and dry the cobalt carbonate produced and heat it. It decomposes to black cobalt(II,III) oxide when heated. It also becomes calcined, making it insoluble in acid. I placed the resulting substance in HCl and it only produced a tiny amount of cobalt(II) chloride before the acid evaporated.

Dissolve more cobalt(II) chloride in water. Add ammonia. A blue precipitate of cobalt(II) hydroxide will form. This is only one form of cobalt(II) hydroxide, but that is beside the point. Then add some hydrogen peroxide. The solution will turn greenish, then brown as cobalt(III) hydroxide precipitates. The precipitate will be light, fluffy, and insignificant, almost like aluminium hydroxide.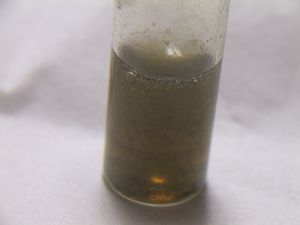 Do this reaction outside. Dissolve more cobalt(II) chloride in water to produce a concentrated solution. Use a carbon anode and an iron cathode. A vigorous electrolysis will result in the formation of a brownish-green precipitate of probably cobalt(II) oxide.